About Vandenbossche Farms
Our Mission
To produce the highest quality products at a fair and reasonable price, provide a farm feeling and confidence in our home grown products in a time of uncertainty and product safety.
Our History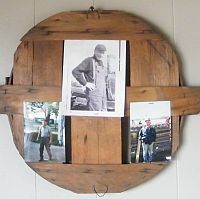 Vandenbossche Farms was started in the 1920's by Daniel Vandenbossche, originating in the New Baltimore area. A majority of those goods produced were transported to Eastern Market in Detroit. Daniel's daughter Joann Beauvais expanded on the farm's greenhouse market and built Beauvais Greenhouses, which served the area from 1960's to 2002. This greenhouse endeavor was aided by cooperation with Vandenbossche Farms.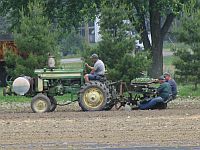 The tradition of produce farming was also continued in the 1960's by Daniel's sons Robert and Louis Vandenbossche at a new and current location in China Twp. The current owners are Daniel's son Bernard and his two sons David and Jeff Vandenbossche.