Farm Fresh Produce
At Vandenbossche Farms, we offer a wide range of fresh produce grown locally on our 120 acre farm in China Township, Michigan
We grow all our vegetables on the family farm, providing that great seasonal freshness and quality our customers look for in fresh produce.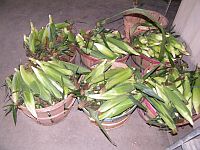 One of our most popular items is our Triple Sweet Bi-Color Sweet Corn, with that incredible sweet taste that makes a summer cookout something special.
We have 8 different types of tomatoes, ranging from Cherry to Beefsteaks, sold in various size from individual tomatoes for the table to bushels for canning (we also sell canning supplies).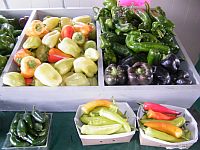 We have over 20 different types of peppers, ranging from the sweetest bell pepper to the hottest ghost Chile, and everything in between. We have the standards such as Sweet Banana, Romanian Sweets, Jalapeno, Hungarian Wax, Habanera, Cayenne, as well as the specialty peppers - Giant Marconi, Elephant Ear, Bulgarian Red, No-Heat Jalapenos.
We also have 3 different types of eggplant - the Classic Eggplant, Little Fingers, and White Star Eggplant. Also we offer okra.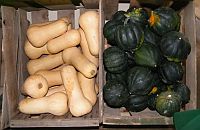 We have a large selection of cabbage, including 7 different types of head cabbage. We have special cabbage for coleslaw, sauerkraut, and others for stuffed cabbage. We also have Red and Savoy cabbage.
We have broccoli, cauliflower, kohlrabi, Brussels sprouts.
We also have the summer favorites such as Zucchini, Summer Squash, Dill, Red Beets, Carrots, Onion, Cucumbers, Pickles, Cantaloupe, and Watermelons.